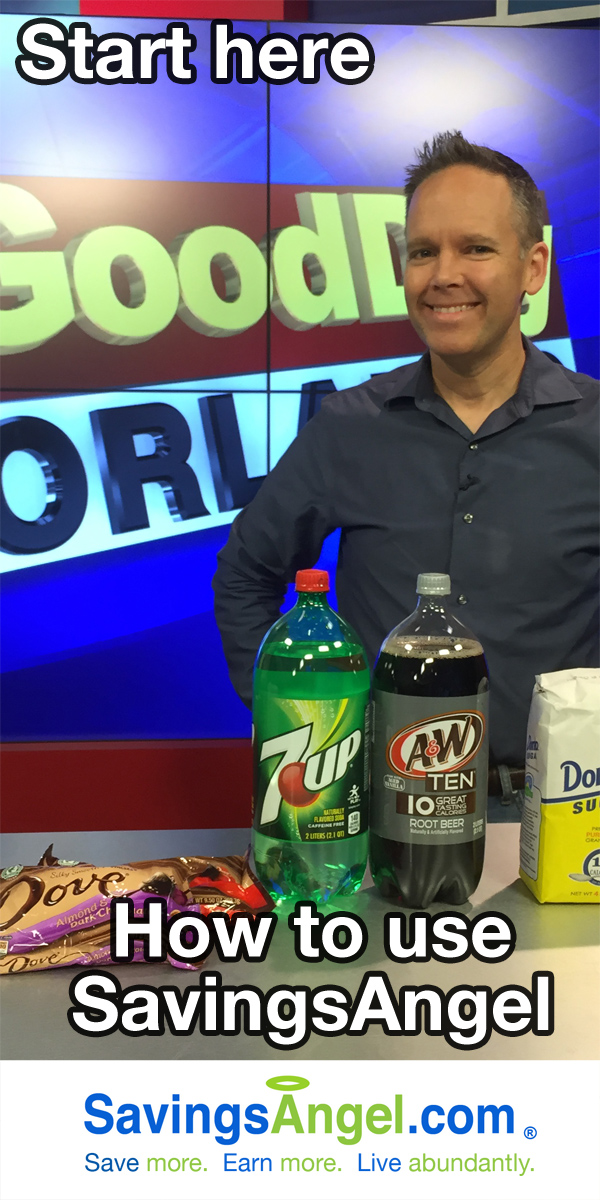 Love to save money? Need to save money?
Then you are definitely in the right place, and among friends. Below is how to use SavingsAngel – the site that's been helping families save more, earn more, and live abundantly since 2007.
If you've ever had that one friend who always seems to have 'the hook-up' on great deals and how to get upgrades on everything — THAT'S ME!!
SavingsAngel started out small, when I had an "enlightened" moment about how to truly cut a grocery bill in half: by combining good coupons with great sales.
At first, my dear wife and I just wanted to meet our own family's financial need to slash our grocery bills, but that soon grew into a desire to make it easier through technology – and share it with others.
So the flagship product of SavingsAngel was born – Enlightened Shopping. By using technology and the internet, we've helped tens of thousands of families cut their grocery bills – and change their financial lives – all across America.
Today, SavingsAngel has grown exponentially and we continue to add value daily for our members and fans in newspapers, blogs, magazines, and on podcasts, radio, and TV nationwide.
To help you get the very most out of SavingsAngel, we've divided the site into five sections:

Store deals & coupons & blog & podcast & videos.
You probably already poked around a little on our blog, which is right on the front page. Along with all the free articles, "best of" store deals, freebie alerts, teaching videos, and the SavingsAngel Show podcast. You can actually access our massive, searchable coupon database just by clicking on "Coupons".
 Tip: You can find posts by category by clicking the down arrow on "Blog" in the blue and white navigation strip. Also under "Blog", you will find the "best of" store deals from our free 40 store listings – the stuff you may have seen on tv, heard on the radio, or saw in your local paper.
You'll find hundreds of weekly sale products matched to coupons in our "full lists" of store deals from these same free 40 stores by clicking the down arrow by "Store deals" in the blue and white navigation strip.
These are a few of the features that we love about our store lists:
The individual store lists
 are ordered by category.
Categories range from having all the Buy 1 Get 1 Free items listed together to items listed by store departments, like "Canned Goods and Soup" or "Personal Care", etc. When like items are grouped together on your list, it helps you find things quicker when you shop. You'll also save time looking for those must have frozen items when you can scroll down to that section to check out those deals.

Available
rebates are included in final prices
.
So your out-of-pocket price may not be the same as your final price if you don't take advantage of all the rebate-type discounts. But that will be notated in the description.
Your shopping list can be adjusted.
If you don't need to see all the coupon details on your printed shopping list, they can simply be deleted. This will make your printable list shorter and save on ink.
You can see advance store deals. 
Many of our store lists become available before the deals start. This not only gives you the opportunity to put your list together sooner but it also gives you extra time to grab your coupons and be ready for the bargains.
You get an advance peek at upcoming coupons.
An advance list may also give you a heads up on coupons that will be coming in the Sunday newspaper coupon inserts. That will tell you what coupons you'll want to grab first thing from the new inserts!
Special ads are covered. 
We are covering more ads than ever before. Special ads like the 2 or 3-day sales, mega sales, and others are included for several different stores. For example, Target has a separate listing for unadvertised deals. Some stores also do Mega sales over a longer period of time and those are documented as well. The warehouse stores have an "Everyday price list" as well as a special offers list. 
Each list includes some shopping tips. 
The highlights to coupon policies and other not-to-miss information for saving at a particular store is spelled out for you right on the same page as the store lists. And you can quickly link to a special saving feature if you want to check it out further on the official pages for that store. For example, fuel rewards programs, the mperks program, Target's redcard and cartwheel, Walgreen's balance rewards, CVS Extra Bucks, and much more.
An explanation of final prices is notated.
Sometimes it takes a bit of explanation as to what is required in order to get a listed "final price".   Notes like "Buy 3; Includes ExtraCare savings" gives you the extra information needed to ensure you're going to pay what you expect to at the register.
90 Days to Abundance – located under "Videos"
This is our on-demand video eCourse where Josh teaches you how to save on groceries, travel, utilities, and more. There are also self-improvement courses about productivity, relationships, and more. This is a members-only section, but this value is so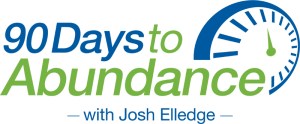 incredible that we guarantee your satisfaction.
Tip: Don't let the name 90 Days concern you. You don't have to go through this entire on-demand video eCourse in 3 months. It's actually named that because we believe that you can see a positive transformation in your finances, your personal life, and even your relationships in 90 days or less with these teaching videos.
So why SavingsAngel?
That's easy. We believe in angels – both seen and unseen. We believe deeply that when we can help families eliminate their own lack – they are then able to reach out and help others. And that good spreads and spreads.
We could never calculate how many people have used our website, or listened to our podcast, or read one of our hundreds of articles – and been empowered to reach out to someone else… we are just humbled and blessed to be a small part of that.
Thank you for coming to our site, and giving us the opportunity to serve you and your family. We are here for you.

Want to start getting our free emails? I send my absolute BEST deals, freebies, and how to get the upgrades directly to you – so you can move forward with your money and enjoy more lifestyle!
Want to connect via social media?
Have a specific question?